Turboprop Engine Instruments
The most reliable in the industry – EI TurboProp engine instruments protect your uptime and budget.
You fly.  We'll watch your engine.
The premium in glass-paneled technology, built to give you freedom to fly more and scan less. Without question, the MVP-50P is the industry's finest engine analyzer and systems monitor, hands down. Electronics International has redefined what an engine analyzer should be with the full color, glass-paneled, completely customizable MVP-50T.
MVP-50T Features:
Reliable, accurate, dependable
Decreased AOG
Data recording for Trend Analysis
FAA TSO'd & STC'd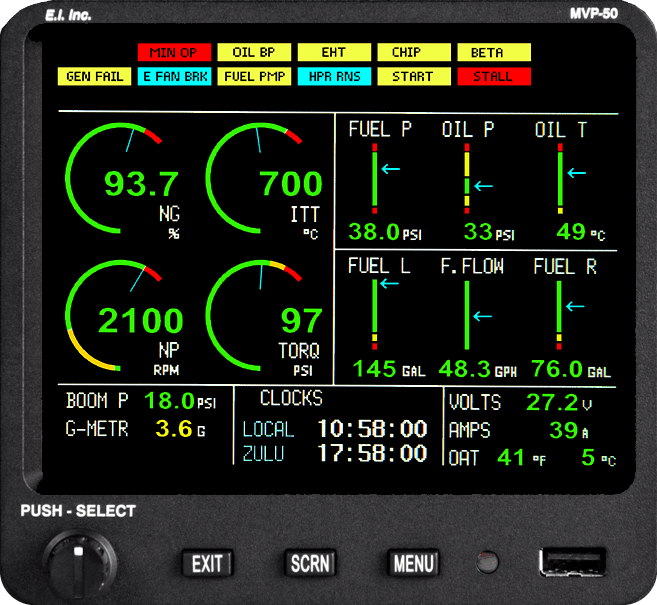 Fly Electronics International
"We design and build all our products in America. This gives us exceptional quality control from the design through every level of production. I wouldn't sell something I wouldn't put in my own plane"
Ron Roberts, CEO of E.I.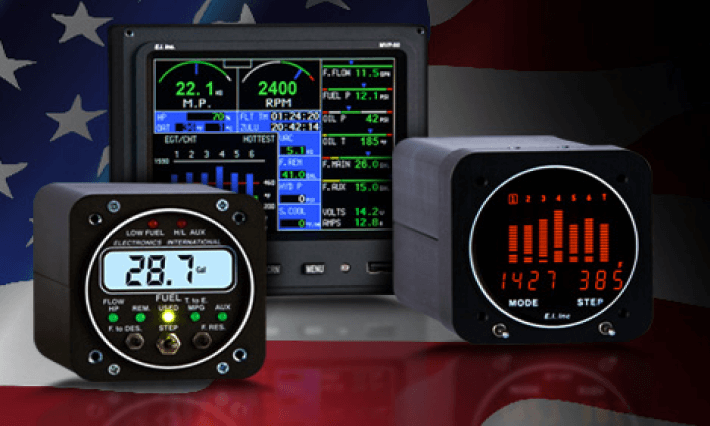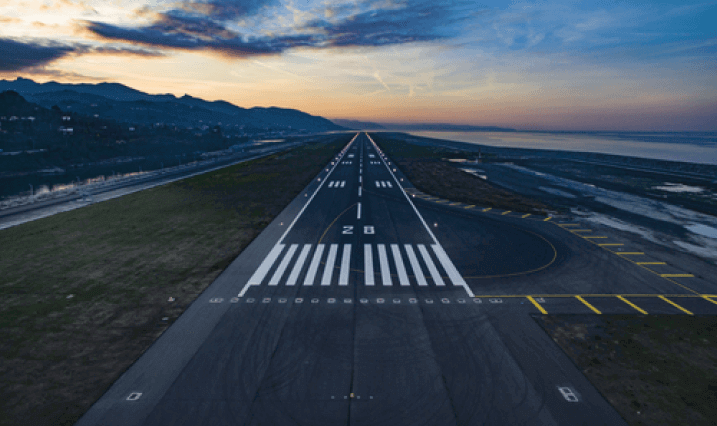 All of E.I.'s instruments and accessories are in complete compliance with FAA-standards.
At E.I., customer support is a top priority. If you have questions or concerns regarding troubleshooting, installation or operation of your E.I. engine instrument/accessories, we're here to help.